What is Refractory Mortar?
Resisting temperatures to well above 2000 degrees, refractory mortar products are specially designed for use in chimney flues, fire places and certain types of ovens. Ours is a unique alumina based refractory product, composed of the highest quality materials available.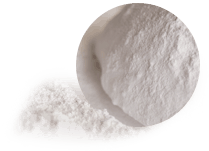 Great for light-medium duty construction applications, these air setting mortar products are rated to be used in situations in which temperature are between 2000-2700 degrees. When applied correctly they make firebrick into a near monolithic structure.
Boasting a higher strength and high temperature rating, our heat setting dry mortars are some of the best in the industry. Featuring an unmatched plasticity, heat setting dry mortars at high temperatures develop a ceramic bond.